Prices
| | Rental price | Rental times |
| --- | --- | --- |
| Week | € 5.095,00 | Sat 10.00 - Fri 15.00 or Mon 10.00 -Sun 15.00 |
| Weekend | € 2.835,00 | Fri 20.00 - Sun 16.00 |
| Long weekend | € 3.285,00 | Fri 13.00 - Sun 16.00 |
| Midweek | € 3.810,00 | Mon 10.00 - Fri 15.00 |
| Schoolweek | € 3.810,00 | Sun 20.00 - Fri 8.30 |
| Daytrip Sat - Sun | € 1.370,00 | 10.00 - 17.00 |
| Daytrip Mon - Fri | € 1.150,00 | 10.00 - 17.00 |
Bank Holiday
| | Rental time | Rental price |
| --- | --- | --- |
| Good Friday and Easter Monday | 01.04 (20;00) - 05.04.2021 (16:00) | EUR 4.435,00 |
| Easter | 02.04 (20:00) - 05.04.2021 (16:00) | EUR 3.635,00 |
| Ascension Day | 12.05 (20:00) - 16.05.2021 (16:00) | EUR 4.435,00 |
| Pentacost | 21.05 (20:00) - 24.05.2021 (16:00) | EUR 3.63,00 |
| Corpus Christi | 02.06 (20:00) - 06.06.2021 (16:00) | EUR 4.435,00 |
Optional extra
| | |
| --- | --- |
| Pre-overnight stay (from 20:00) | € 375,00 |
| Extra day (24 hrs extra) | € 800,00 |
| Bedding (Comfort package) | Included |
| Towels (Comfort-plus package) | € 15,00 p.p. |
| Catering | On request |
Additional costs
| | |
| --- | --- |
| Cleaning fee (Multi-day trips) | Included |
| Port dues | Included |
| Fuel costs | Included * |
* If you want to reach a destination for which extra engine hours are necessary, any extra costs may be charged. However, the skipper will always discuss the alternatives with you in advance, so that you always have a choice to adjust the destination.
On the Zwarte Valk the general conditions of Hiswa apply

Last modification on: 09.08.2020
Errors and omissions excepted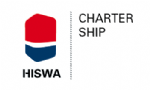 De Zwarte Valk is a member of Hiswa (Dutch Association of Proprietors in the Water Sports Industry), so you book safe and secure!